Lorraine is available to take bookings for Summer /Autumn 2022. Joyous & educational Multicultural Dance, Music, RE,  well-being workshops, for all key stages.
My 24 Multicultural dance Workshops, are educational, factually correct, fun, free flowing & non-competitive. Each child can express their uniqueness, in a safe supportive environment of creativity. This can be part of school curriculum, arts weeks, well-being days, or family fun days.
Workshops include musical instruments, in some cases costumes, and if applicable, face paints.
⭐ All workshops include historical content, and a thorough yoga based warm-up. ⭐ ⭐ Need a brochure, just ask and I will mail it directly ⭐
Jolly Morris  Folk Dance for Queens Platinum Jubilee     
Dance Workshops:
British Folk dances, Jolly Morris Dance, Vikings & Anglo Saxons, Roman Britain & Boudicca.
New workshop:
 Moroccan Berber dance & music to include musical instruments & costumes. Celebrating the travels of Moroccan explorer
Ibn Battuta
, who travelled to the Middle East, Asia, China, & India.
Indian dance reflections inc Bollywood with aspects of Hinduism or Christianity, plus Indus Valley.
Meso – America, Ola Mexico, Mayans, Aztecs, Incas, Chile & Peru. Brazilian Carnival, Amazon rainforest.
Native North American dances, culture & stories.
Ancient Egyptians, Ancient Greek Labyrinth Maze Dance, Labyrinthine Christian dance,  Ancient Romans, Music & Dance of Biblical Lands & times: Christianity & Judaism. Ancient Mesopotamia & Sumerians. 
African Continent, including instruments. Ask for specific country focus.
Caribbean folk dances, for example, islands of Haiti & Jamaica.
Australia Aboriginal art dance & culture.   New Zealand Maori Haka, art & history. 
Mime fan dances of Japan, Chinese Dragon 2022 year of the Tiger. Sacred dances of Tibet & Buddhism. 
Folk dances of Ireland, Wales, France, Spain, Italy, Turkey, Armenia. Re & well-being Dance workshops. scroll down for more details, or go to workshops page👉
Recent evaluation
 :
Jane Ryder : Sidegate Primary School, Ipswich, Suffolk April '22
'
It was simply amazing
–
such positive comments from staff & pupils
–
highly recommend schools invite Lorraine
to share faith & cultures through dance
.
An incredible workshop delivered with clarity, peace & gentleness
 🕊️
Clare Williams: Head of Schools & family Learning Norwich Cathedral
: 
Family Activity Day April '22
Looking forward to working with you again soon. It was such a joy to see you in action. ' Lorraine is flexible & adaptable, and uses her skills to weave together beautiful sessions for children of various age groups and abilities.'
Contact:
lorraine@multiculturaldance.co.uk 07990703558
Amazon Rainforest, Magnificent Mayans, Ola Mexico
Ancient Greek dance & history workshop introduction, learn how Theseus enters into the Labyrinth, at Mile Cross Primary School
Indian Dance Reflections Woods Loke Primary School Suffolk
 New Zealand Maori Haka 
Ancient Egyptians loved dance & music, it was part of every day life, festivals and religious worship. Learn the Ancient dances, names of Egyptian instrument & try costumes ! lorraine@multiculturaldance.co.uk
Australian Aboriginal dance & Art 'Seven Sisters' Kungkarangkalpa
New Zealand Maori Haka
Indian Dance Reflections, costumes, musical instruments & scarves. Focus on Indus Valley, Hinduism, Christianity or Bollywood. All workshops include musical instruments
Mexican Mayans dances warm-up, includes face paints, feathered masks, ocarinas, drums, flutes
RE: Indian Dance reflections, classical Indian dance & Bollywood, aspects of Hinduism or Christianity, create your story dance with costumes & scarves.
RE :Biblical Lands & Times, Christianity & Judaism Harvest & wedding dances, King David dancing, Psalm 150 Praise the Lord, Jesus prayer dance, Lament to the Virgin Mary.
Plus Ancient Mesopotamian & Sumerian enjoyed music & dance in the temples & courts, at home and in outdoor daily life.
Ancient Romans loved drama, dance & music. Workshops include musical instruments
Ancient Egypt : how did the Egyptians dance and what instruments did they use?
The Drama of Ancient Grecian myths such as Theseus & Ariadne into the Labyrinth, Penelope & Odysseus, and and Ancient Rome
Learn the Ancient Greek labyrinth dance
As well as Ancient Romans, also Italian folk dance, the famous Tarantella. Dances of Spain, Flamenco & Spanish folk dances.
Dances of the African continent: with a specific country focus, folk dances of the Caribbean Islands & their history.
Chinese Dragon & Shang Dynasty,  Japan: Exquisite Japanese mime dance, get ready for Summer Olympics in Tokyo Japan 2021
Learn the exquisite Tibetan Buddhist monks sacred dances
Amazon Rainforest dance workshops, including feathered masks & face paints, Magnificent Mayans or/and Ola Mexico
 Brazilian Sunny Samba Carnival dance
 Chinese Dragon Dances & Japanese Fan Mime dance
 Indian Dance Reflections at Aldeburgh Primary School Suffolk 'An outstanding dance workshop, that engaged even the most sceptical child, in a very magical way….it exceeded my expectations' Mrs Giddings
Yorkswood Primary School Solihull : 'Ola Mexico Day'  'Brilliant as ever ! Helen Webb Yr 6 Lead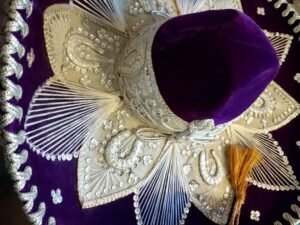 Chantry Primary Academy Luton Beds : Australian Aboriginal dance & culture 'Fantastic, Lorraine you are amazing with the children' Mrs Bianchi'
 12 Diocesan Schools week Norwich Cathedral 'Jesus is the Light of the world' Amazing time Indian dance reflections with a Christian aspect
North West Division Girl Guiding Norfolk Egyptian dance workshop  + Ancient Egyptian Costumes authentic musical instruments Fab time !
North Denes Primary School Gt Yarmouth Norfolk, Dance & culture of the Mayans, Superb choreographies Mesmerising
Westover Green School Somerset Massive thank you for our Maori Haka dance workshops, which was greatly enjoyed by all. The morning was informative & eye-opening to the Maori culture. The dancing was superb, and gave the children the opportunity to express themselves thoughtfully & creatively' Mr Boucher Westover Green Community Primary School Somerset  January '19
Dunmow Primary School Essex Indian dance reflections & Australian Aboriginal dance Thank you for a great day, the children & staff had a wonderful time Helen Andrews
  Primary School Suffolk 2019
Brazilian Carnival Samba Dances, including face paints & Musical Instruments
Ancient Greek Mythology Labyrinth dance, Greek musical instruments, a #Minotaur #Theseus #Ariadne's love thread. Or Penelope & Odysseus
Dances from African continent Norwich Cathedral
Ancient Egypt Dance music & history
Ancient Egyptian dance  history workshops, with costumes, scarves, authentic musical instruments, finishing with popular Egyptian dances
Creative choreographies
'Thank you for giving the children such an enjoyable and informative experience. They were buzzing, and want all lessons to be like that !' Mrs Amey, East Wold Primary, Lincs
Mobile for Schools 07990703558
Brilliant two days, all of the children have really enjoyed it, so thank you ever so much for coming in. It has been a blast & real highlight to our Around the World week of learning' Andrie Constantinou' Kinsale Junior School Norwich Norfolk. Ancient Egyptian dance, Maori Haka posture dance, Indian dance reflections, Brazilian Carnival Samba dance & dances of Ireland
MORE PICS – KEEP SCROLLING
Wonderfully happy dancing family fun day at Nowton Park Suffolk
Wonderful to see the pupils absolutely shine in a lesson we rarely experience. Lorraine was excellent at keeping the children engaged. One of the best dance lessons I've seen taught. Philippa Lidstone-Scott, Nth Cockerington Sch Lincs
New Zealand Maori Haka Dance & Culture including Maori posture dance & many more, includes face paints and chance to create your own Haka
The morning was informative & eye-opening to the Maori culture. The dancing was superb, and gave the children the opportunity to express themselves thoughtfully & creatively' Mr Boucher Westover Green Community Primary School Somerset  January '19
New Zealand Maori Haka Dance & Culture Westover Green school Somerset
 Mobile 07990703558
Indian dance reflections at Woods Loke Primary School Lowestoft Suffolk Nov 2019
Family Fun Day Norwich Cathedral Summer 2019 Photo BIll Smith
 'Thank you for giving the children such an enjoyable and informative experience. They were buzzing, and want all lessons to be like that ! Mrs Amey, East Wold Primary, Lincs
Dunmow St Mary's School Essex 'an enormous thank you for today. The feedback from children and staff has been overwhelmingly positive. You have truly inspired our year 4s and it was wonderful to see them at the end of the day buzzing with excitement over everything they had experienced. Mr Heath
Brazilian Carnival Samba Elmwood Primary School Essex' The children had a fabulous time with you, they absolutely loved it. You did an amazing job – thank you ' Brazilian Carnival Samba Carolyn Baker Elmwood Primary School Essex.
The three days you spent with us for our Australia Week were very memorable. The children loved it and they were so enthusiastic during your sessions. Your creativity and love for dance shines through and inspires all children to have a go and most importantly have fun! Thank you again. 
 Alex Betts  Birkwood Primary School Cudworth Barnsley Yorkshire
Australian Aboriginal dances
Kungkarangkalpa Seven sisters Chantry Primary School Luton Beds
Taverham Hall Norfolk
Ancient Egyptian Dance & Music workshop for Schools
Lorraine, our instructor for the morning, arrived with an absolute passion for her subject and this engaged the children straight away. She has spent 26 years working with children through the medium of dance and music, allowing them to immerse themselves in the culture of many different countries around the world. Lorraine talked the children through the history of Egyptian dance and the Gods who were known for their love of it. In addition, she spoke about the instruments, what they were made from and also their names. We even spoke a little Arabic to each other! Year 3 were amazing and some hidden dance talents were certainly revealed. We learnt ten different dance moves from traditional Egyptian dance and then performed a group dance, complete with clothing and music typical at that time. Lorraine's company, Multicultural Dance  was winner of the prestigious Dr Frank Bates Dance & Musical Theatre Award as part of the 2016 Norfolk Arts Awards. She commented very positively on the children's behavior and engagement. Mrs Sarah Howe, Miss Jemma Holmes and Mr Adam Sayer of  Taverham Hall Norwich Norfolk, were extremely proud of the way in which the children embraced this wonderful opportunity and were thoroughly impressed with the dancing that they saw. The morning was educational as well as great fun.
Indian dance reflections workshop aspects of Hinduism also from the Christian perspective Primary School Norfolk 
'Year 4 had a fantastic time at your workshops this week, they came away saying they felt confident and more able to join in the dance. Your style of teaching was nurturing and made them feel comfortable and let them show what they could do. I feel this workshop really encouraged our children to ask questions and learn more about Native Americans Thank you again Kelsey Gingell Stifford Clay's Primary school Essex
We were really pleased with the way the children became so engaged in the spirit of what you were communicating – this showed in the improvisation part of the dance workshop.  We are going to be able to build on the foundation that you set up in our dance unit this half-term and look forward to performing our finished dances to family and friends in our 'Indian Experience' day at the end of term. Many thanks
 

Laura and Toby Dunmow St Mary's School Essex
Winner of the Dr Frank Bates Dance & Musical Theatre Award at 2016 Norfolk Arts Awards. MultiDance workshops can assist schools in their Artsmark Award journey embracing diversity, integration, recovery curriculum & well-being. Over 1000 schools visited. Dance workshops, include musical instruments, cultural & historical context, in some cases costumes, face paints, and props. All the pupils are encouraged towards the end of each workshop to devise their own choreographies, it is always awesome 
RE: Biblical Lands & Times dance & music workshops citing Old & New Testament scripture : Judaism & Christianity 'The children enjoyed it immensely, and found the element of community, explored by the group dances, to be great fun, everyone was made to feel part of this community – even the teachers ' Mr Semmens Catton Junior School Norwich
 Two days at Tannery Drift School Royston teaching dances on painting of 'Penelope with her Suitors, by Pintoricchio, at National Gallery London, as part of their Take One Picture courses for schools, Amazing work
Due to current Covid 19 situation & uncertainty, if the booking is cancelled due to Covid, cancellation policy below is temporarily waived 2022
Cancellation policy : In the event of a school cancelling a firm booking within a calendar month of the said booking, and not rescheduling, full amount is payable)
Samba Carnival Norwich Cathedral
Winner of the Dr Frank Bates Dance & Musical Theatre Award at 2016 Norfolk Arts Awards. MultiDance workshops can assist schools in their Artsmark Award journey embracing diversity & integration. Over 1000 schools visited. Dance workshops, include musical instruments, cultural & historical context, in some cases costumes, face paints, and props. All the pupils are encouraged towards the end of each workshop to devise their own choreographies, it is always awesome Whilst I am based in beautiful Norwich Norfolk, I am always happy to travel throughout UK covering Norfolk, Suffolk, Cambridgeshire, Cheshire, Lincolnshire, Essex, Bedfordshire, Hamphire: Hertfordshire, Yorkshire & Oxon.  Fully DBS checked
Indian Dance Reflections at Aldeburgh Primary School Suffolk
"An outstanding dance workshop, that engaged even the most sceptical child, in a very magical way….it exceeded my expectations" – Mrs Giddings
Chantry Primary Academy Luton Beds : Australian Aboriginal dance & culture
"Fantastic, Lorraine you are amazing with the children" – Mrs Bianchi
Creative choreographY
"Thank you for giving the children such an enjoyable and informative experience. They were buzzing, and want all lessons to be like that!" – Mrs Amey, East Wold Primary, Lincs